The Goodwood Events is a renowned festival that takes place in Britain each year. It is a very popular event that is held in September originally. But since there are many events in it, Goodwood takes place in parts in the mid of the year till September. The main purpose of the occasion is to display road racing cars of all types that would have somehow taken part in any road circuit. The event has huge significance and rich history. That is the reason why now it's held every year.
Why Is It So Important?
The 1stDuke of Richmond, in order to enter his guests while they attended the Charlton Hunt – a very fashionable event – had the Goodwood House constructed. Even since the construction of the house, it has hosted a number of gatherings and thrilling events. Goodwood Events is one of them.
Is This Years Event Any Better?
The schedule for this year is interesting. Starting from April, the events will last till September. This series of events will cater sport fans of different types and interests. The schedule for this year is;
Members' Meeting – 6th-7th April
Festival of Speed – 4th-7th July
Qatar Goodwood Festival – 30th July – 3rd August
Goodwood Revival – 13th – 15th September
Members' Meeting – 6th-7th April
The series of events will kick-start in April with Members' Meeting. This event has the significance of capturing the BARC meetings that were actually held from 1949 to 1966. The beauty of this event is that it captures the true essence of the meeting. It's a two-day packed occasion. The event is a display of some magnificently finest and historic cars of that period and some thrilling, exciting racing. Not just that, it displays some really powerful and modern machine as never seen before.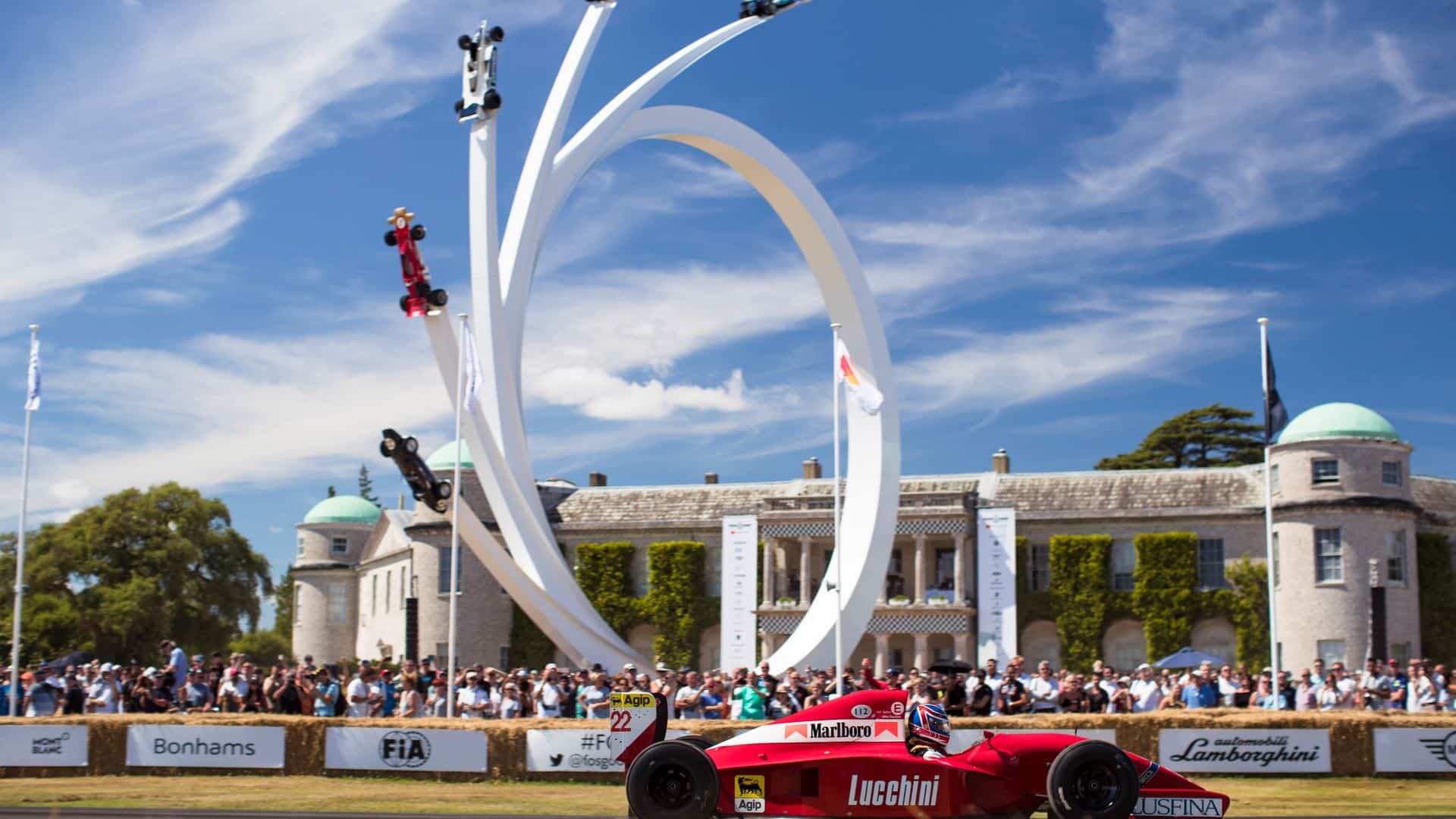 Festival of Speed – 4th-7th July
Motorsport is perhaps the most glorious and glamorous sport there is. When it comes to Festival of Speed of Goodwood, then it's a completely different level of motorsports. Its an ultimate grand party of historic and classic motor lovers. The event is an intoxicating and thrilling celebration of some of the best motorcars you will find anywhere. The event is a 3-day jam packed racing event of historic cars. It's exciting, thrilling and fun all alike.
Qatar Goodwood Festival – 30th July – 3rd August
This event is perhaps the highlights of the entire Goodwood Events. It is a 5-day event jam packed with some thrilling action. The backdrop as well is glorious as well as the event. This event is also famously known as Glorious Goodwood. Both grand racing and fashion are packed in one occasion. This is week like no other.
Goodwood Revival – 13th – 15th September
The Goodwood revival marks the end of Goodwood Events. It features some of the most iconic cars, with their engines roaring. The smell of engines, the roaring iconic cars all add to this three-day event.
Event Transport To Goodwood By Imperial Ride
Imperial Ride knows the importance of the Goodwood Event and why people adore it. That's why we have offered an Event Transport to Goodwood with our Hire a Chauffeur to Goodwood Festival service.
This Goodwood Transport service has been designed keeping in mind that all those looking for Chauffeur Services to Goodwood are delivered with the best Goodwood Event Chauffeur driven cars.
Private Car Hire To Goodwood
Imperial Ride is also offering a Private Car Hire to Goodwood. Have the Chauffeur Services to Goodwood all to yourself; a Goodwood Festival Chauffeur Hire designed specifically for you.
Hire a Chauffeur to Goodwood Festival with Imperial Ride for the day. We know our Goodwood Festival Chauffeur Hire service is one the best. Give our Goodwood Event Chauffeur service a try to see what we're talking about related to your Goodwood Transport needs.