Horse racing all over the world are really excited as Royal Ascot is fast approaching. Though the event is held in Berkshire, England's Ascot racecourse but it is a major racing sport that attracts racers and horse racing lovers from every part of the world. This racecourse is one of the leading grounds where major events are held. Out of 36 group one horse races, the Great Britain hosts 13 of them.
The course is nearly 6 miles away from Windsor Castle. This ground is owned by Ascot Racecourse Ltd. This company has very close ties with Britain's Royal family. There are four enclosures at the course; the Queen Anne Enclosure, the Windsor Enclosure, the Village Enclosure, the Royal Enclosure.
26 Days of Exciting Royal Ascot Horse Races
The racecourse is very important when it comes to thoroughbred horse racing. Each year, the Royal Ascot event stages nearly 26 days of exciting horse racing all through the year. It includes 18 flat meetings. These meetings are held inclusively between May and October. Throughout winter however, the course hosts Jump Racing. There is also a Royal meeting which is held in June. This meeting has always been a major draw of the event. The highlight of it all is The Gold Cup.
The most prestigious race that runs over in July in the course is the King George VI and Queen Elizabeth Stakes.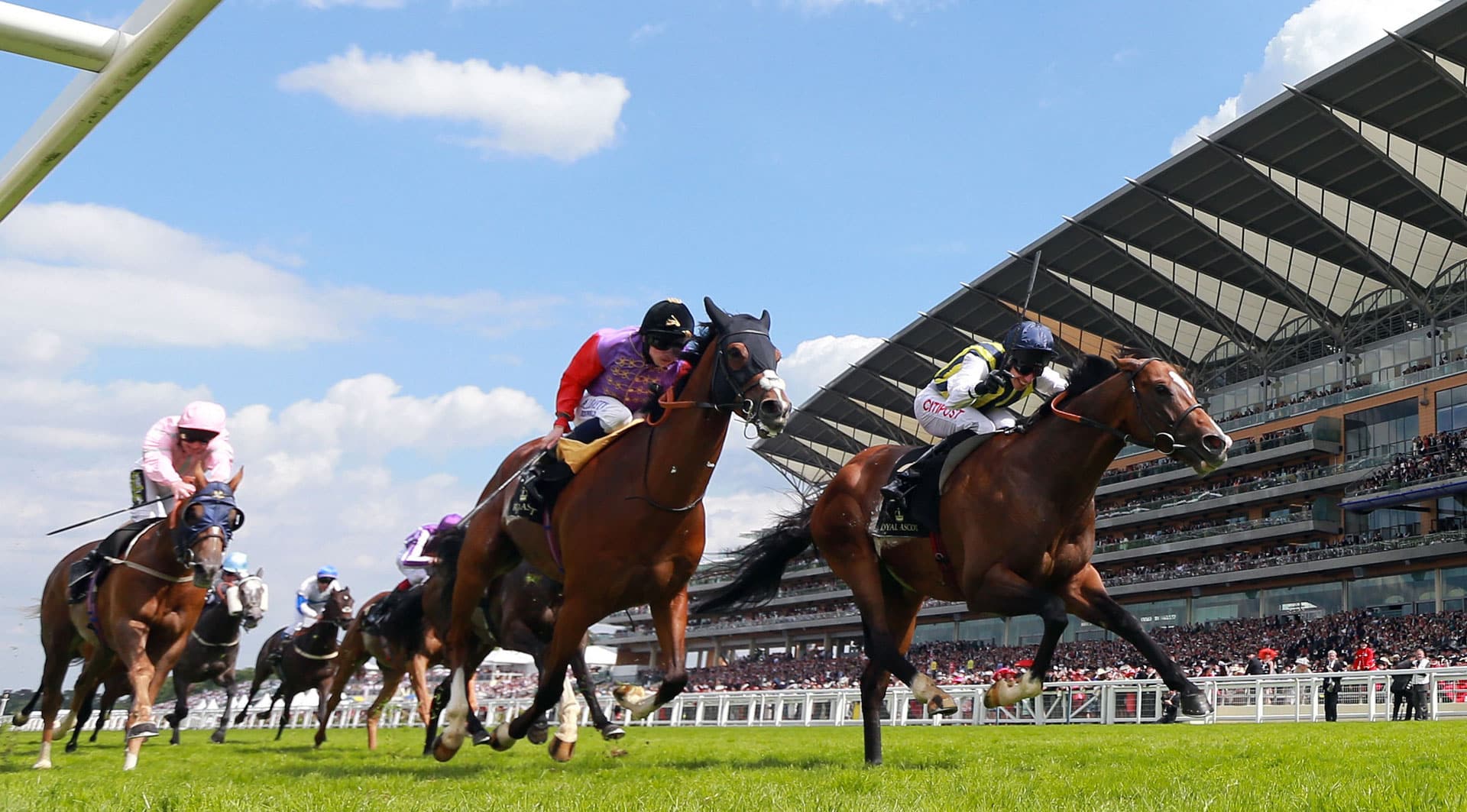 What's More to Look Forward To
There are a lot of other exciting stuff you can do during the event other than just horse racing.
Fine Dining: Enjoy fine dining by Michelin-star chefs at the Royal Ascot. Out of the four enclosures, this service is available at three. There is an exclusive choice of restaurants. These offer a private table for the visitors for the day. The service is impeccable and the views of racing course unsurpassed.
Dress Code: You will find sartorial elegance all throughout the event. Why? Because there is a dress code the guests need to uphold. This code actually invites all the guests at the event to contribute their share to this occasion which is heralded as a unique fashion event of its own kind and level.
Group Ticket: As much you will enjoy racing at the event, its equally as important about socializing with your friends and family at a totally different level. You get plenty of day for catching up on memories, grabbing a bite or even better, you can get a glass of champagne while you watch the race.
If you're planning to go to the Royal Ascot this year then you need to book your tickets before April. You won't get the time to do that later.
Would You Like Imperial Ride To Take Care Of Your Traveling Needs?
We do know that when you're so much fond of horse racing, there's no chance you'll want to miss out on any of the sporting events. Royal ASCOT Chauffeur Service is the best way to go.
Great news! Imperial Ride is offering its unique and unmatchable Royal ASCOT Chauffeur Service. Our Ascot Races Chauffeur Hire has always been the best amongst the rest because we've been covering these events for long and know exactly how they work.
Hire a Royal Ascot Chauffeur to see what we're talking about. Ascot Races Chauffeur Hire is at your doorstep so don't miss out on the opportunity. Your booking is just a click away.
Unbelievable Chauffeur Service Packages
If you wish to know our Chauffeur Driven Car Hire Prices for Royal Ascot Event, give us a call today.
We are offering some amazing Chauffeur Driven Car Hire Prices for Royal Ascot Event for your ease.